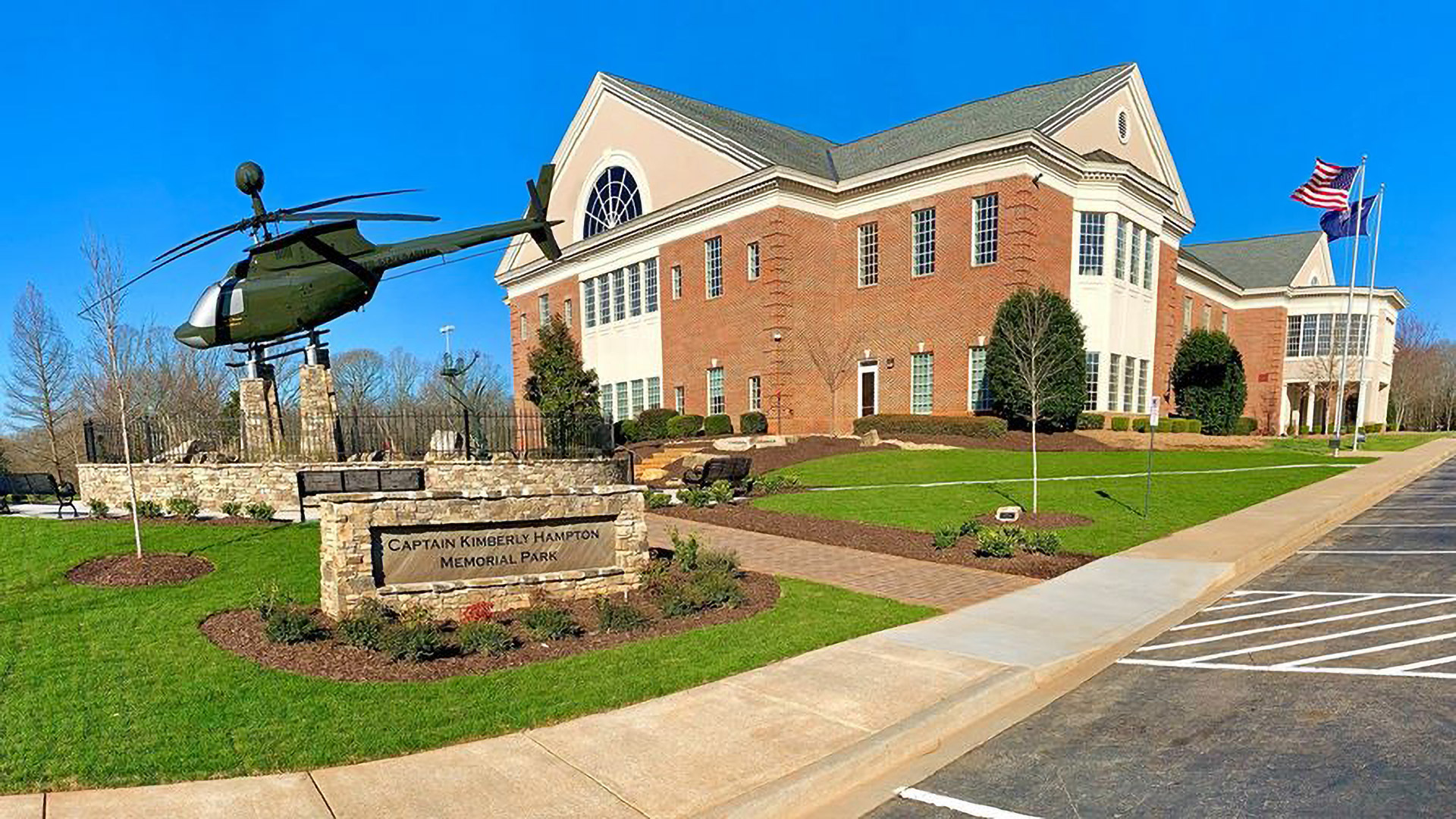 A message from Ann and Dale Hampton
The many recognitions and acknowledgements of Kimberly's sacrifice have been a source of much reconciliation and comfort for us. As the parents of an only child who died while serving her country, it was our fear that our daughter may someday be forgotten. We are forever grateful and incredibly proud of each memorial and award conferred upon her. These honors as well as the mental and spiritual support and encouragement from our surrounding communities and from others around the world has been incredible.
This has assured us that after we have passed, Kimberly will be remembered…not for how she died but for how she lived.
Please never forget…Freedom is not Free!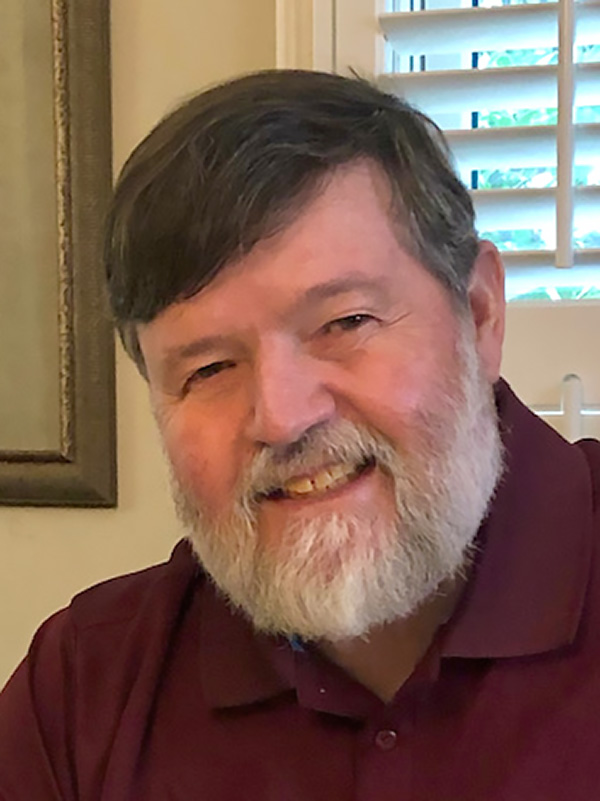 Jim Garrison
Director of Operation Dragonfly
Jim Garrison is a retired educator and citizen of Easley, South Carolina. In 2004, he visualized the creation of the Captain Kimberly Hampton Memorial Park (pictured at the top of this page), which would be a lasting memorial that citizens would not only remember but learn about a hometown hero, Captain Kimberly Hampton. He then began planning for the project as "Director of Operation Dragonfly."
Jim was fully aware of the monumental efforts required to design and construct the Park, obtain approvals, acquire an OH-58D Kiowa Warrior helicopter for a static display and raise the funds to accomplish his vision but he was undeterred. He sought assistance from other members of the community as well as SC State Representative Neal Collins, County Council of Pickens County, SC, U.S. Sen. Lindsey Graham's representative, Paul Howell and others who joined with Operation Dragonfly to help bring the project to fruition. The military and others were approached regarding the possibilities of acquiring a helicopter exactly like CPT Hampton flew. This proved to be a very difficult but extremely important portion of the project.
After five years of fundraising and informing others in the community and elsewhere about the project, construction on the Captain Kimberly Hampton Memorial Park began on October 1, 2019. A helicopter for static display was finally located at Ft. Rucker, Alabama and was sent to Lockheed Martin in Greenville, SC for professional repainting. On December 12, 2019, the helicopter was honorably escorted from Lockheed Martin by the South Carolina Highway Patrol along with the Pickens County Sheriff, City of Easley Police Departments and Easley High School NJROTC Cadets to the Memorial site in Easley, SC where it was raised and securely affixed to an elevated and permanent position inside the Park.
During the ensuing 2-1/2 months, the Park site and landscaping was completed and on March 2, 2020, the Captain Kimberly Hampton Memorial Park was formally dedicated.
Whenever he was speaking to civic groups and others during the lengthy and arduous process, in his concluding comment Jim would always say, "Let's get this done!" Well… he got it done!
Easley and the surrounding communities are extremely fortunate to have the Captain Kimberly Hampton Memorial Park not only as a memorial to CPT Hampton but also to many veterans and others who are memorialized in the Park.
Captain Kimberly Hampton Memorial Library
Hampton Room Program
Pickens County Library Headquarters
Easley, SC
Captain Kimberly Hampton Memorial Park
Pickens County Library Headquarters
Easley, SC

Captain Kimberly Hampton Historical Marker
South Carolina Flagpole
Easley, SC, City Hall
Kimberly Hampton Freedom Award
Easley High School NJROTC
Captain Kimberly Hampton Memorial Scholarship
Easley High School
Funded by Captain Kimberly Hampton Memorial Foundation
Wall of Valor
Pickens County Veterans War Memorial Garden
Pickens, SC
"Kimberly's Flight"
A play showcasing biographical and inspirational stories
The Center for Devised Theatre
Presbyterian College
Clinton, SC
The Hampton Building
1st Squadron, 17th Cavalry Regiment Headquarters
82nd Airborne Division
Fort Bragg, NC
82nd Airborne Division Hall of Fame
Fort Bragg, NC
Kimberly Hampton Primary School
Fort Bragg, NC
Global War on Terrorism Monument
Fort Bragg, NC
Captain Kimberly Hampton Field Leaders Reaction Course
Army ROTC Advance Camp
Fort Lewis, Washington
Kimberly Hampton Memorial Highway
8 miles of Highway 88
Anderson County, SC
Army ROTC Hall of Fame
Presbyterian College
Clinton, SC
Armed Forces Memorial
US Flagpole and Plaque
Presbyterian College
Captain Kimberly Hampton ROTC Scholarship
Presbyterian College
Clinton, SC
South Atlantic Conference Hall of Fame
Presbyterian College
Clinton, SC
Kimberly Hampton "Most Improved Girl"
South Carolina United States Tennis Association
Distinguished Knight in the Order of St. George
Awarded by Cavalrymen of 1st Squadron, 17th Cavalry Regiment, 82nd. Airborne Division
Ft. Bragg, NC
Captain Kimberly N. Hampton Chapter 845
Military Order of Purple Heart
Greenville, SC
Kimberly Hampton Sportsmanship Award
Southern Qualifying Tennis Tournament
Belton, SC
Faces of Freedom: Profiles of America's Fallen Heroes—Iraq and Afghanistan
"Kimberly's Flight"—South Carolina tribute
Kimberly's Flight
A book by Anna Simon and Ann Hampton
Casemate Publishers